Picking a domain name for an authority blog is a much bigger deal than picking a domain name for a typical niche website.   With authority blogs you want to pick something that you can build a brand around.   So don't get hung up on using exact match domains (EMD).
Why Not Use Exact Match Domains For Their Ranking Power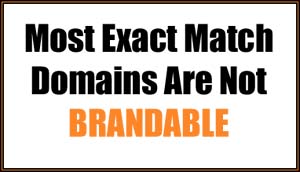 I am not a big believer in using exact match domains if you have more than three keywords in your primary keyword phrase.   I just think it looks tacky to your site visitors.  It will cause them to lower the trust in your site.  It will decrease click through rates in the search listings.  So, I don't recommend it in the vast majority of cases.   And those reasons for not using them get stronger every year as people become more and more internet savvy.
If your primary keyword is only three words long, then I guess you could argue for using the exact match.   It really depends on that particular situation.  In order for me to use that EMD I would still want that domain to be somewhat brandable.   If I didn't think I could build a brand name around that domain name, then I would definitely skip it and choose something better.  I would pick something else that I could create a brand around.
Should Your Keywords Be In The Domain At All?
In most cases I would say yes.   I think it is a great idea because it does give you a ranking advantage at least for now.  Both Google and Bing like to see the keywords in the domain.   But, you still want to keep the name memorable.   It is more important for the long term success of your site to have a memorable name rather than a name with the keywords in it.
Let me show you some examples.
Good Domain Names vs. Bad Domain Names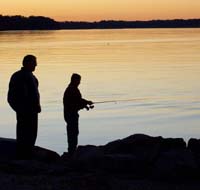 Topic = How To Catch Northern Pike
Bad Domain Choice = howtocatchnorthernpike.com
Better Domain Choice = NorthernPikePro.com or ThePikePro.com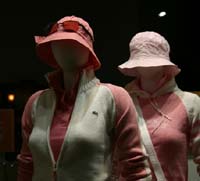 Topic = Fashion Tips For Plus Size Women
Bad Domain Choice = PlusSizeWomenFashionTips.com
Better Domain Choice = PlusSizeAndSexy.com or TheFullFiguredHottie.com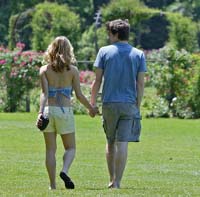 Topic = Dating Tips For Guys
Bad Domain Choice = DatingTips4Guys.com
Better Domain Choice = TheDatingExpert.com or DebbieDoesDating.com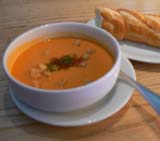 Topic = Best Soup Recipes
Bad Domain Choice = Great-Soup-Recipes.com
Better Domain Choice = TheSoupNazi.com
What About Domain Name Extensions like .com vs. .net vs. .org vs. .info or Anything Else?
If you are in the United States then you really need to go with the .com.   All of the others are inferior in their own way.   When people think of websites they assume the .com part.   You want your site to be brandable by name only.  You don't want people to have to remember DebbieDoesDating.net.  You want them to just be able to remember the Debbie Does Dating part.
*** By the way…..I didn't research any of those domains I mentioned on this page.  God only knows what you might find if you visit them?****
Remember That Internet Users Are Becoming Increasingly Savvy
At some point the exact match domain thing is going to be totally dead for any sites with more than four words in them.   As it is people are already avoiding those long domain names.  Why make it harder for yourself over the long run?   Pick a good domain name that is more memorable.   Yes it is great if your domain name suggests what your site might be about.  It doesn't have to be a perfect match though.